When it comes to decor, size matters. If an area rug is too big it can overwhelm a space, but if it's too small your space can feel empty and unfinished.
But what about those small spaces that need a pop of color and cushion? Say, in front of a door, a bathroom or kitchen sink, or an armchair?
Explore these newly acquired, one-of-a-kind Afghan area rugs that are UNDER $200 and UNDER 3′ LONG!
Afghan rugs like Tift Tuesday pick, "NEW 2'x2′ Afghan Sumack Rug" are beautiful, hand-knotted bordered rugs that feature intricate geometric patterns in an array of color schemes.
Place this small area rug in those tight places that could use a little extra comfort underfoot and stay cozy and comfortable all winter long.
NEW 2'x2′ Afghan Sumack Rug
$175.00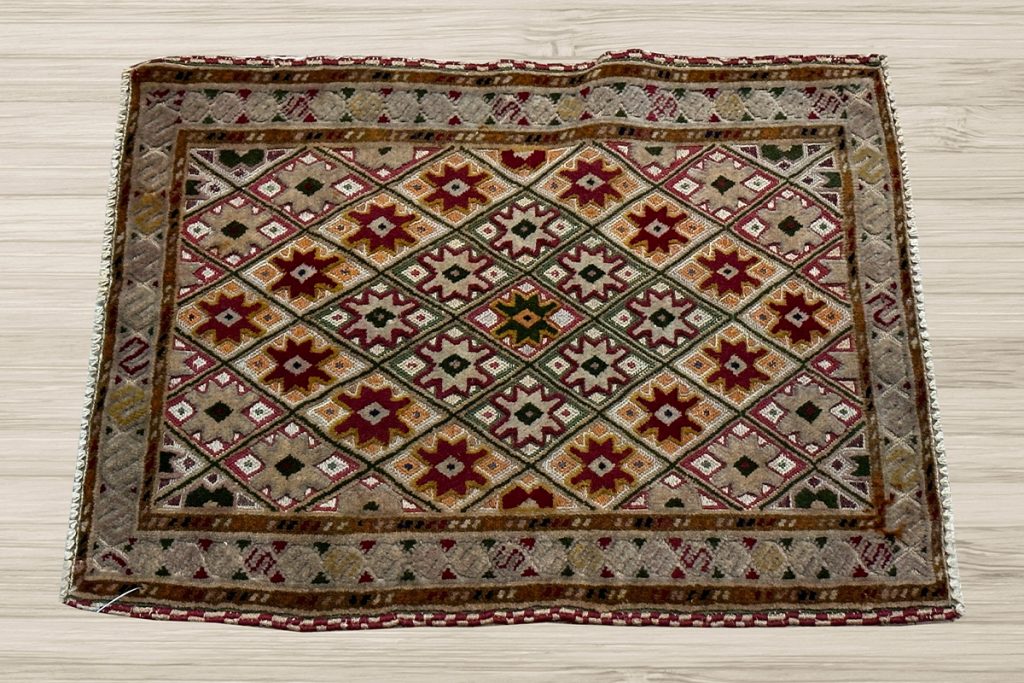 More Afghan Area Rugs