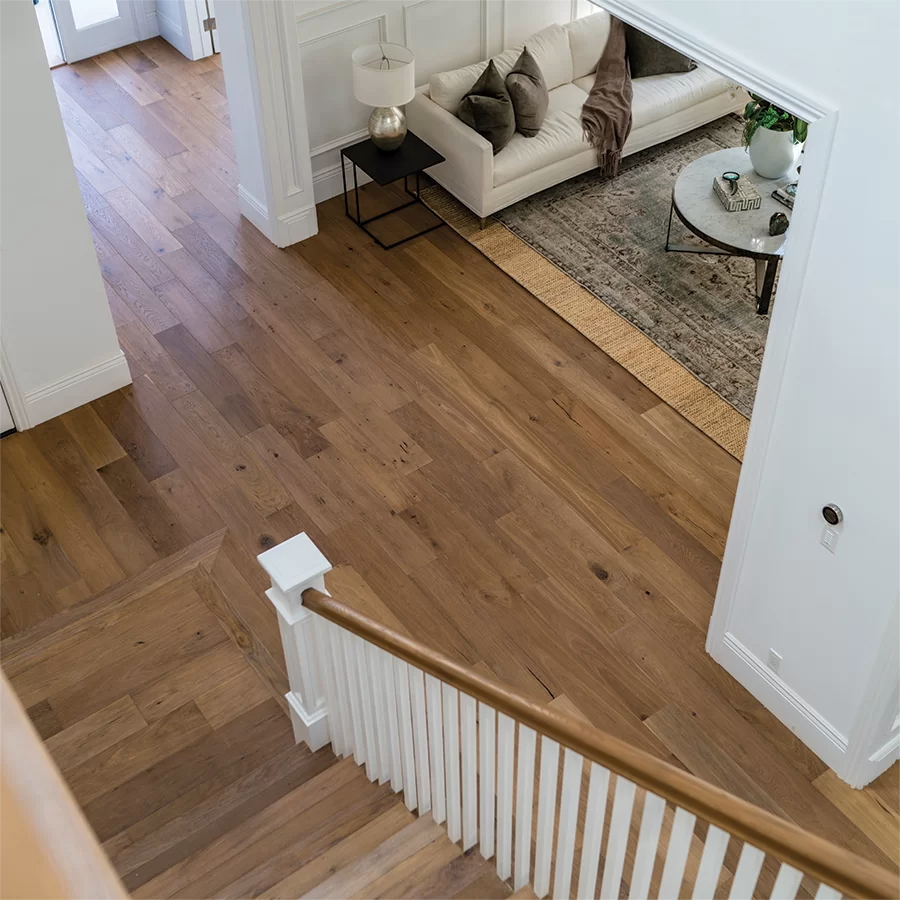 As we transition through the seasons we prepare for the long months ahead where our windows are shut tight and the air in our home is constantly being circulated from room to room.
If you're worried about air quality, consider a renovation that will have lasting benefits for decades to come. Unlike carpet, hardwood flooring:
Doesn't trap dust, dander, pollen, or other allergens.
Is easy to clean and maintain.
Is sustainable. (Hardwood requires less energy to produce and can be recycled.)
Adds value to your home. (This is an especially great benefit for those who don't intend to stay in their house forever.)
Enhance your home's interiors by making the switch to hardwood flooring. Contact the flooring professionals at David Tiftickjian & Sons at 716-634-8835 to get started!
Featured Hardwood: Sandal Oak Hardwood (Truly Natural) by Hallmark Floors