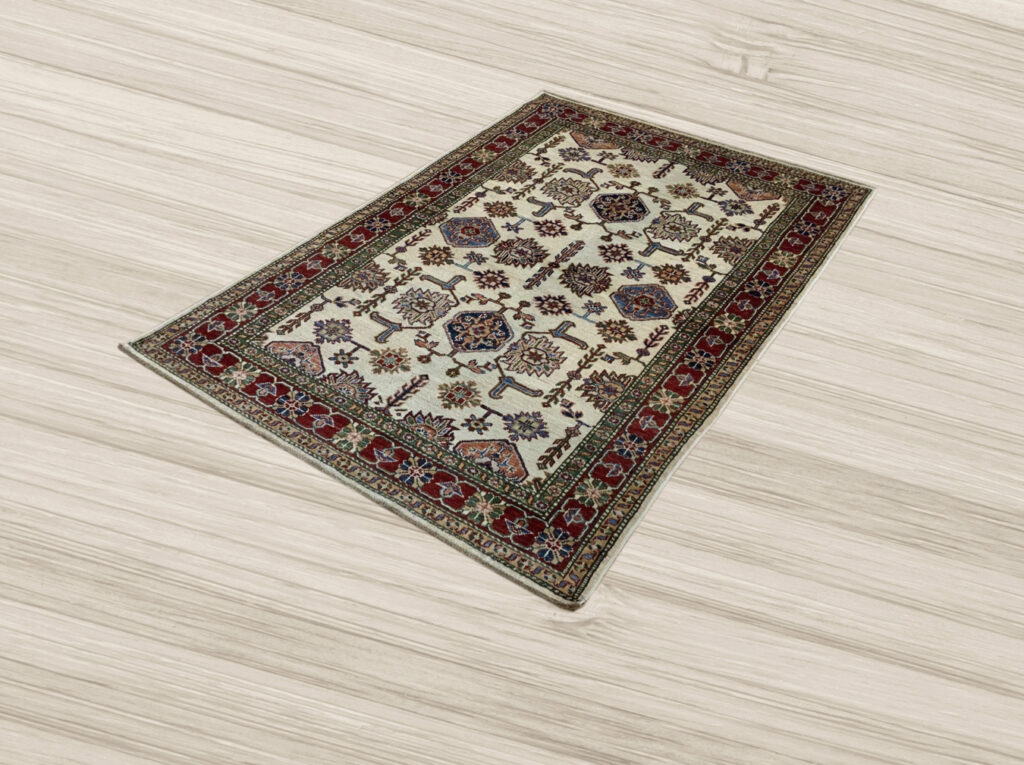 May the luck of the Irish be with you this week as you shop for your new favorite area rug!
With dozens of color schemes, designs, and cultural influences, it can be hard to pinpoint the exact type of rug that best fits your design goals. Do you want something contemporary or traditional? Tribal or abstract? Red and black or blue and gold? Small or large?
A rug like Tift Tuesday pick "NEW 4FT. X 6FT. TRANSITIONAL KAZAK" is a happy middle ground that combines intricate geometric design work with modern colors, such as rich greens and vibrant blues.
With eye-catching medallions and beautify rosettes, this Kazak rug would look perfect in your living room, at the foot of a bed, or at the top or bottom of a staircase!
View this stunning rug in person at our Downtown Buffalo showroom.