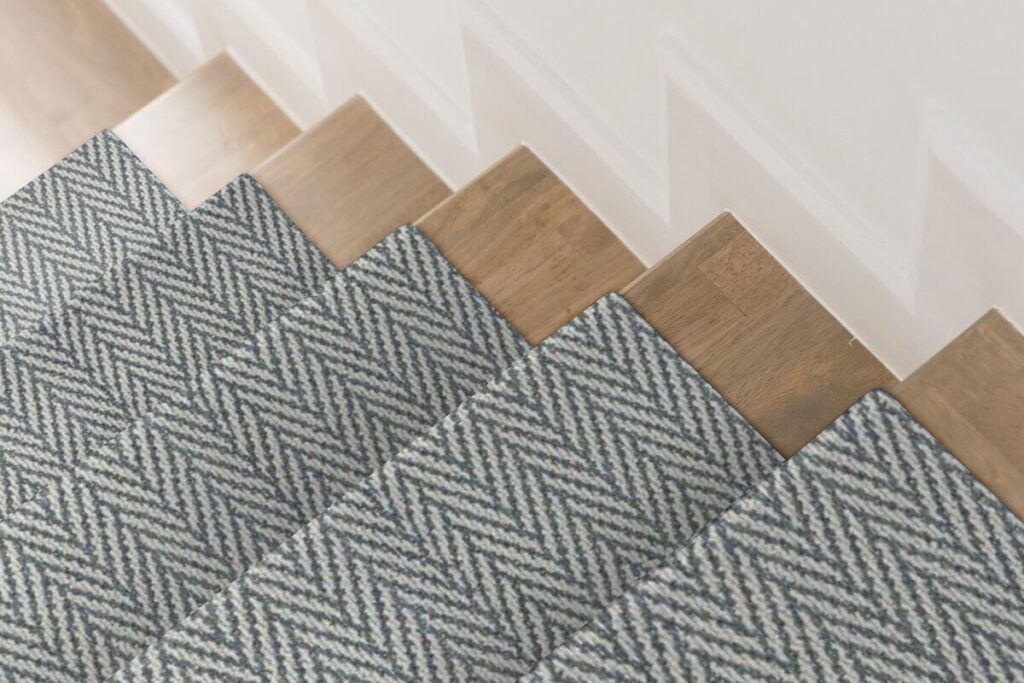 Raise your hand if you've ever slipped or tripped walking up or down a flight of stairs. ✋
Your staircase is a vital part of your home and it sees plenty of foot traction. There are pros and cons to carpeted stairs but for the average person, adding a stair runner can:
Make going up and down the stairs quieter.
Increase traction underfoot.
Protect your hardwood from scratches, scuffs, and general wear.
Provide additional comfort and support underfoot.
Considering a stair runner in your home? Contact the flooring professionals at David Tiftickjian & Sons to see if carpeted stairs is the right fit for your family. Call 716-634-8835 to get started.
Featured Stair Runner: Only Natural II (Capri) by Anderson Tuftex