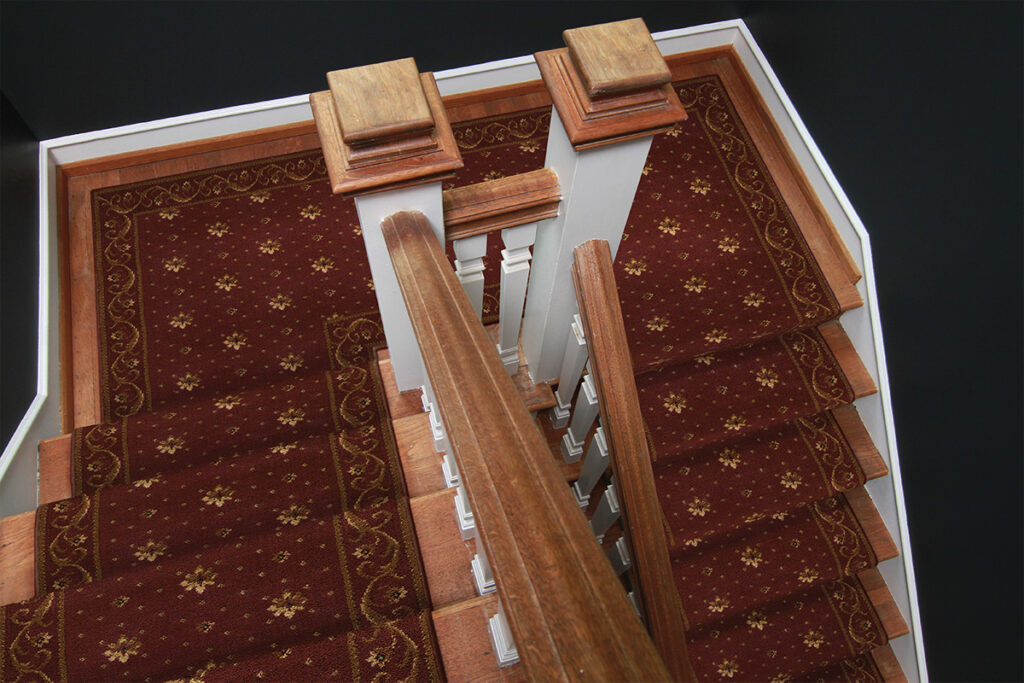 When it comes to stair runners, shape is never an obstacle! Whether you want to conceal worn hardwood stairs or want to protect your stairs from accidental damage, a stair runner rug is the way to go.
Stair runners are sized to fit your space and stairwell, and be customized to fit:
Single, double, "T", or angled landings
Straight or Curved staircases
Pie steps
Let the flooring professionals at David Tiftickjian & Sons help you find the right stair runner to fit your needs, lifestyle, and budget. Contact us today at 716-634-8835 to get started!
Featured Stair Runner: Ramona Runner (Crimson) by Stanton Carpet